16/02/2017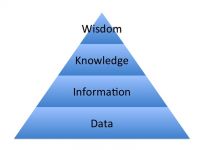 We are reaching a time when our approach to the handling of international trade and trade finance will be totally re-defined. In order to mitigate risk, it has always been essential to have access to data in order for assessments to be made.
Once data has been obtained, it is analysed in order to provide relevant information for the required purpose. Such information is then distilled into knowledge, allowing us to recommend or take specific actions. Ultimately, that knowledge becomes a wisdom that can be instilled into our daily actions.
In the current evolving digital world, data has never been more widely and easily available and accessible.
How we handle such data will impact on all forms of traditional trade finance and will transform operations, product management, sales, marketing, legal, accounting, compliance, audit, etc.